Selling a car in near mint condition is relatively easy but what if you own an Accident Car? Most Car Buyers won't want anything to do with it, but luckily there is one type of service that you can go to. If you live in Sydney the best choice is to sell it for a Top Cash for Cars payment with Prime Auto Dismantler. Legitimate Cash for Cars companies like Prime Auto Dismantler guarantees to not only pay a fair Cash for Accident Cars sum up to $9,999 but also provide a Free Accident Car service. There's no need to worry about the hassle of getting your Accident Car towed to the landfill when you can get paid Top Cash for Cars instead!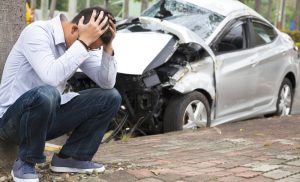 Legitimate Cash for Cars Companies Will Buy You Accident Car
Sometimes the expenses of repairing a car just aren't worth it and you're better off getting rid of it and moving on. Luckily, Sydneysiders can get rid of an Unwanted Car and receive a highly agreeable Instant Cash payment too. We have a 'Buy as is' policy, so there's no need to repair or prep your car to be more sellable. Cars
Prime Auto Dismantler Sydney will pay Cash for Cars in any brand or condition including:
Accident
Damaged
Broken
Mechanical Fault
Junk
Scrap
Wrecked
Registered
Unregistered
Flood Damaged
Why We'll Pay Cash for Your Accident Car Even When Nobody Else Will
Traditional Car Buyers will want to buy a car in working condition so that they can be easily resold. Unfortunately, even the slightest sign of damage, wear, age or mechanical issues can make your vehicle's market value nosedive or even become worthless. But Prime Auto Dismantler Sydney isn't like other Car Buyers: we purchase vehicles for their valuable Auto Parts, metals and other materials, so it doesn't matter if your vehicle is no longer roadworthy.
Some of the Auto Parts in your Accident Car that could be of value include:
Metals
Converter
Wheels
Rims
Sound System
Doors
Engine Parts
Seats
Air Conditioning System
And much more
How to Receive Top Cash for Accident Cars in Sydney
Our Sydney Car Removal process has been perfected to be as simple, quick and convenient as possible. First, call us on the phone to receive an 'Instant Quote'. We don't need to inspect your car in person to provide Car Appraisals. You will simply need to provide some details about your vehicle. Next, schedule your Car Removal Sydney Service where you will receive your Cash for Cars Payment and have your Accident Car collected in minutes. If your car is still roadworthy, you can choose to deliver it yourself and may fetch up to $50 or so extra. You will have to remove your number plates as well as remove all valuables from your vehicle.
Step 1: Call Us
Step 2: Get Paid Cash for Cars
Step 3: Free Car Removal
Contact Prime Auto Dismantler Sydney today at 0434 450 140