PRIME AUTO DISMANTLERS & RECYCLERS SYDNEY CASH FOR ALL TYPES OF Vehicles
Prime Auto Dismantler is Sydney's leader in the auto buying and car recycling industry. Buying, reselling and recycling is our business. Our experience and expertise have built us a reputation of being a dismantler that can recycle vehicles nearly 100% getting the most value. We are a premium way to sell cars that are in used, old or damaged condition. We buy & remove all brands and models, so give us a call when you have a Four Wheeler in any condition for sale and we'll make you a cash offer of up to $9,999. We won't waste your time. When you contact us to obtain a quote, we will provide you one quickly, with no pressure to accept our offer. You'll also receive the convenience of a Free Car Removal when we buy your Four Wheelers. Contact us today. We buy any condition of Vehicle Used, Unwanted, Salvage, Fire, Flooded, Mechanical Problems, Damaged, Body Damaged, Accident, Scrap, Junk, Rusted, Wrecked, Dented and Dinged, Unregistered, Registered, Collision.
Call us at 0434 450 140
With us, you get:   
Top Dollar for cars – Get paid up to $9,999
Instant cash quotes
Quick car sales
Hassle-free car sale
Free Auto removals Sydney
Same day sale and removal
No haggling over the price
Eco-friendly auto recyclers and truck wreckers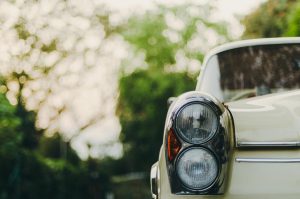 Instant Cash for Cars in Sydney (Free Auto Removal) – We Pay Up To $9,999
With us, you have a cash for your car. Perhaps, the car is one that you want a cash payment for its sale? That is just what you get with us. We pay maximum Money of all makes, models and conditions. We are an Automobile buyer in Sydney that pays Instant Cash for Cars at the time that we remove your auto for free. We are prepared to give you all the services you require like a Free Removal when selling a Vehicles so that you have a first-rate experience when selling your Four Wheeler to us.
Why Should I Sell My Vehicle to Prime Auto Dismantler Sydney?
Our customers have different reasons for selling their unwanted Cars, Van, Bus & trucks to us, but the one thing they all have in common is that they like the prices we offer and enjoy our quality services. Our services are first-rate when it comes to a dismantler that buys & removes vehicles, and we always do our best to make generous amount offers for Transport of every make and condition. When you choose us, you choose a real buyer in Sydney that offers premium dismantling & recyclers services. We are the Licence holders of SA.GOV.AU
How Cash for Cars Works
The concept of cash for Vehicles is a pretty straightforward concept. The basic premise is a buyer that pays cash for the Vehicles that they buy. We pay the best Dollar. However, there is a little more to it. With us, we ask that car seller that would like to obtain a quote for their Transport to contact us. Our process to buy cars works like this: prime
If you think you'd like to get a cash offer for your Four Wheelers, then give us a call or contact us through our "Get a Quote" form at the top right of this page. We need the make, model, year and condition of the vehicle to provide you with an accurate cash quote.
Once we give you an offer for your Transport, take us up on the offer, or reject it. We guarantee that our appraiser will not put any pressure on sellers to accept our cash quotes.
If you decide that you'd like to sell your car to us, our appraiser will then ask you when you would like us to complete your Free removal. We remove vehicles at a time of your choosing, so you can schedule it at your convenience. All paperwork and money will be provided when we remove Vehicles, so the sale of the car is quick, easy and complete.
With us, selling your old, unwanted or scrap car is very easy and convenient. Since we're pros in Cars dismantling and recycling it in Sydney, you are assured of the Best Price offer with us.
We Remove All Car Brands and Models
We remove all brands and models. We are Truck wreckers that have many years of experience and so can buy all makes, models and conditions. We buy used, scrap, junk, accident, damaged, broken, old, unwanted, engine trouble and any other condition of Vehicles. So, if you have a Toyota Cressida that is outdated and has seen better days, then give us a call and we'll purchase it. If you have a Honda Civic that has been in an accident, give us a call for a quote. We buy all brands like
Ford
Toyota
Mitsubishi
Nissan
Isuzu
Honda
Subaru
BMW
Suzuki
Mercedes Benz
Holden
Daewoo
Hyundai
Proton
Kia
Peugeot
Skoda
Mitsubishi
Lexus
Mazda
Jaguar
Audi
Aston Martin
Alfa Romeo
Why Choose Us?
We are a professional, licensed and insured company.
Instant cash quotes on any make and model, year and condition of a vehicle.
Pay instant cash on the spot. We pay up to $9999.
Offer Free Towing Service to all suburbs in Sydney
We are eco-friendly auto recyclers and wreckers
We want you to be completely happy with our services. We will do whatever it takes to make you Satisfied. No hassles, no problems.
What Is the Value of My Junk or Scrap Car?
If you have a junk or scrap cars that you're looking to get rid of, then you're at the right place. We value your junk or scrap car on its metals. We can't calculate the value of your vehicle until you contact us for a quote, providing us with details of the Car. We are Truck wreckers that are good at what we do. We will take different factors into consideration like the metals used in the Transport construction & its engine, as well as its weight & condition. We stay updated on the price of metals, so whenever we quote you a price, you can be sure that it's based on the current market rates for metals. We valuate car accurately, so you get a correct quote for your scrap or junk car in Sydney. Just give us a call over the phone or contact us via our online quote and we'll make you an offer for your Four wheelers today.
Contact Us Today! And Get Up To $9,999 For Your Old Car!
We buy Vehicles in Sydney & offering sellers Best Price. We are Bus wreckers that don't waste time getting quotes to sellers. We are highly efficient, valuating cars, Bus, Van & trucks of every make and condition over the phone and online. Get Good Price for cars Sydney online. Simply fill out our "Get a Quote".
For a quote over the phone, Call us at 0434 450 140.