Selling your Unwanted Car to a Junkyard also called Cash for Cars Companies can have many benefits.
With so many ways to sell your car these days including private buyers, car dealerships and dealer trade-ins, it is important to confidently choose the best option for you.
In the following Prime Auto Dismantler Sydney will provide some reasons why you should sell your car to a Cash for Cars company.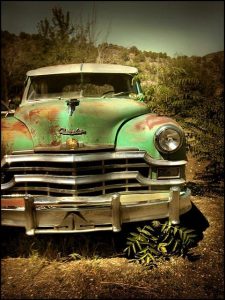 Car Removal Companies Like Prime Auto Dismantler is Perfect for You
If you want to skip a time-consuming process to sell your Unwanted Car, Car Removals Companies like Prime Auto Dismantler are the best option for you due to several reasons.
The first is, you don't have to spend time advertising your car and looking for buyers: Cash for Cars companies come with the guarantee of buying your vehicle every time and for a fair price.
The second is, the actual process of selling your car to a Car Dismantling Service is the fastest available – they can have your Car bought with a Free Car Removal in under an hour.
Cash for Cars Companies is the Best Choice for Damaged, Old or Scrap Cars
If your car is in poor condition, old or even verging on being scrap metal, then your best option is a Cash for Cars companies like Prime Auto Dismantler Sydney.
First of all, most Car Buyers won't want to purchase your vehicle since they will either want to own it or resell it and so a damaged vehicle just won't do for them.
Second of all, Cash for Cars companies will happily pay for your Unwanted Car no matter what condition it is in. This is because rather than owning or reselling your car as a whole, Cash for Cars companies deals in Car Parts. They dismantle reuse, Auto Recycle and refurbish car parts and so it doesn't matter if your vehicle isn't in peak condition.
Cash for Cars Companies Will Provide a Free Car Removal When They Buy It from You
One of the key reasons to sell your car to a junkyard is because it isn't in the best condition, making it unsellable in some Car Buying spaces. And what is common for damaged or old cars is that they are no longer roadworthy. If this is the case for your vehicle, then selling your car to a Cash for Cars company is your best bet, because when they buy it from you, they'll tow it for free with a Free Car Removal Service.
Cash for Cars Company Will Pay Up to $9,999
Genuine Car Recyclers like Prime Auto Dismantler will pay Car Sellers up to $9,999 in Instant Cash for Cars. Considering that your damaged car may be unsellable with most Car Buyers, Cash for Cars companies provide you with the opportunity to send it off with style thanks to a fair Cash for Cars payment.
Contact Prime Auto Dismantler today at 0434 450 140 or online.