Get Top Cash for Your Used Car in Sydney – Without Spending Any Money for Its Sale
March 20th, 2019
When you are ready to put the car on the market for sale, and you know that you want a top cash sale for the car, what do you do? If only the car were in perfect working condition. Your car needs some repairs to get it looking and working at its best. But, you just don't have the funds to get it into market-ready condition. So, that top cash buyer may never come along. Right? Well… not really. Let Prime Auto Dismantlers of Sydney tell you what the solution is to get a quick, top cash sale for your car in any condition.
Get Top dollar for Your Car in Sydney, Selling It in "As Is" Condition
Firstly, when you need to place your car up for sale, and don't have the funds to make it "shine" inside and out, as well as under its hood, don't get upset. It is a situation that many car owners find themselves in when they go to place their cars for sale. We are Car Buyer in Sydney that offers every seller a solution for a quick top cash sale for their cars. We are your car buyer in town that will buy any make and condition of a car. We buy cars in "as is" condition. This means that you don't have to do anything to the car, no spending money on expensive fixes, or even putting in the effort to wash and shine the car.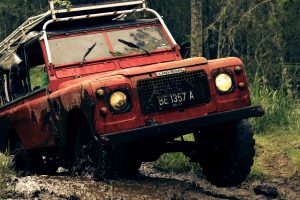 Selling Your Car to Us
When you want that quick sale for your car, then make a quick call to Prime Auto Dismantlers for a quick cash quote for the car. We are the car buyers that won't hesitate to make you our best offer, whether you've got a great working used car or a scrap car. We are good at what we do. We buy cars for the resale, Wreck, and recycle, so our customers always get top cash for their cars. Ready for a quote?
To obtain a cash quote or your unwanted car of any make and condition, give us a call at the number below. Online quotes can be obtained by visiting us on our homepage to complete our online "get a quote" form.
Get top cash by calling us for a quote for your unwanted car at 0434 450 140