Buying a Car
Negotiate a deal – people want you to negotiate so they generally set prices slightly higher than they're supposed to be. You'll be surprised how much a seller will lower their price by if you negotiate hard enough with them.
Shop around – sometimes we can 'set our heart' on a dream car. That's just what dealers want you to do. A dream car is just like a dream life – neither exist in reality. Shop around. Investigate the options. Evaluate them. Settle on the one that suits your needs – not the sellers'.
Study loan and finance agreements carefully – quite often, you will find unscrupulous car dealers making money not on the car but on the finance they provide with it. Some of the rates of interest can be exorbitant. They can reach up to 24% per annum. Say your car costs you $20,000, at 24% per annum over a five-year period, you will end up paying your dealer $20,000 + $24,000 = $44,000. The loan is more expensive than the car is – so shop around. And don't rush into a decision to purchase that you may regret.
Consider incidental expenses – stamp duty, vehicle rego – sometimes dealers will offer you FREE REGO for a 3-month period. This could mean there is something wrong with the vehicle. Get a trusted mechanic if you have one to look at the vehicle. Better safe than sorry is the way to go when buying a car.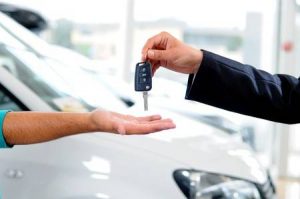 Selling a Car
Understand what your car is worth – you never want to undersell yourself or your car. Find out what the worth of your car is in the marketplace. Use a professional to do the job so you remove any personal bias that can creep in. Once you know what the market value of your car is – go fetch it.
Use quality photos to advertise it – people are superficial; they will buy products that make them feel better about themselves. Take high quality pictures of your car and display bit proudly on social media sites like Facebook. Twitter – even put it on third party sites if their cost top advertises is affordable.
Look at the pros and cons of private sale and car disposal via other methods – if your car is new and in good working condition, it may pay to sell it to private buyers using Car Sale websites on Facebook, Twitter or other platforms.
If your car has been involved in an accident, has been written off by insurance or is simply no longer roadworthy, then it may make more sense for you to sell it to a Cash for Cars dealer. They will give a quote over the phone itself, and cash for your car when they pick it up – which is often the same day they quote on it. What's more, you can get free car removals and paperwork as well.
If you would like to sell your car to us, please call us on 0434 450 140.