Which is the Best Car Wrecker in Sydney to Sell Your Car for Top Dollar?
March 3rd, 2020
These days, authentic Car Wreckers allow you to sell your car without any hassle. You will have heard of the many benefits of a reputable Cash for Cars service, but if you live in Sydney, you may have wondered who is the best option to sell your car to? Well, if you ask Sydney motorists, there's a good chance they'll tell you your best bet is Prime Auto Dismantler – Sydney's No.1 Car Wreckers.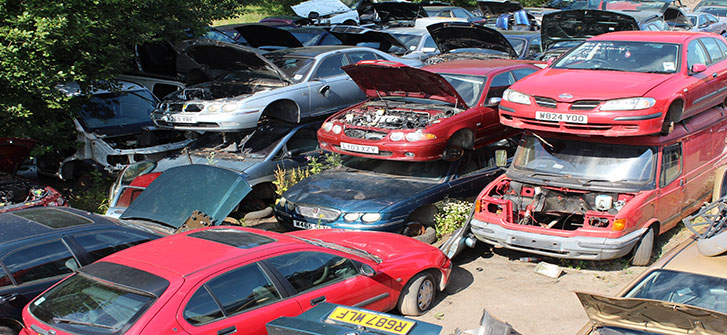 Here are the reasons why Sydney rates Prime Auto Dismantler as the best Car Wrecker in the industry:
We Respect Car Owners & Will Give Them the Best Cash for Cars Offer for Their Vehicle
At Prime Auto Dismantler, we're not just your run-of-the-mill Auto Buyer. We put in the effort to focus on our customer's needs and ensure that you get the highest possible offer for your vehicle in Sydney.
Our Licensed Car Removal Team Is Renowned for Their Reliability
When you choose Prime Auto Dismantler Sydney, you get a fully licensed and legitimate Auto Wreckers business. You get the peace of mind from knowing that you're dealing with a Sydney Car Wrecker is who respected in the industry and has a reputation for being honest and dependable.
We Take the Hassle Our of Selling Your Car With Our Streamlined Car Removal Process
Prime Auto Dismantler prides ourselves in providing the fastest Car Buyers process in Sydney. We've taken the Car Removal process and perfected it to get you from A (you contacting us) to B (us buying and collecting your car) as quickly and streamline as possible.
We Provide Nothing but Free Services for Sydney Residents
With Prime Auto Dismantler, there are absolutely no surprises and no hidden costs. Our friendly team are transparent and will guide you through the process to make sure that you're happy with everything. Everything is free including free paperwork, Free Car Removals, Free Car Valuations (over the phone or online), Free Car Wrecking and a fantastic Cash for Cars sum paid on the spot.
Contact Prime Auto Dismantler today to sell your car for Top Dollar.
Call us at 0434 450 140.